Case Study: Mobile VMS Units – Stena Line
24th July 2023
Looking for the right signage and service? We go overboard!
Whatever the project, and whatever the requirements we take pride in the service we offer. Andy Norman, who has been a Key Account Manager here for eight years, talks about a project he worked on to help international ferry company Stena Line find the right LED signage that would effectively organise port traffic.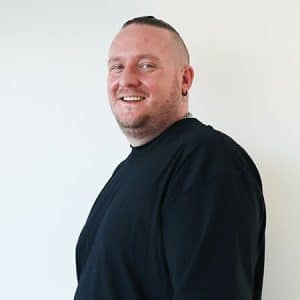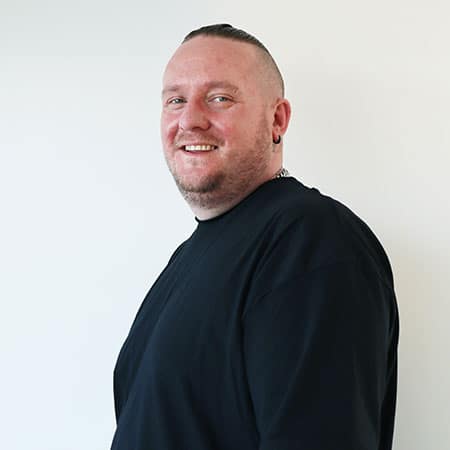 "Brexit has had a big impact on the travel industry. For Stena Line, changes in Border Force, HMRC and custom check regulations meant that different groups of passengers had to be allocated to different areas of the port before boarding. Any new signage needed to relay instructions clearly and quickly to passengers navigating in and around two ports: Fishguard and Holyhead.
When Stena Line got in touch with us, I was appointed the team's dedicated contact. Once I understood the requirements, my first step was to offer advice on a variety of solutions in line with the latest government travel regulations, as well as a summary of what would be considered best practice. A range of mobile temporary signage was clearly the best option, and we recommended our VMS (Variable Message Sign) Medium Trailers and VMS Tower Units.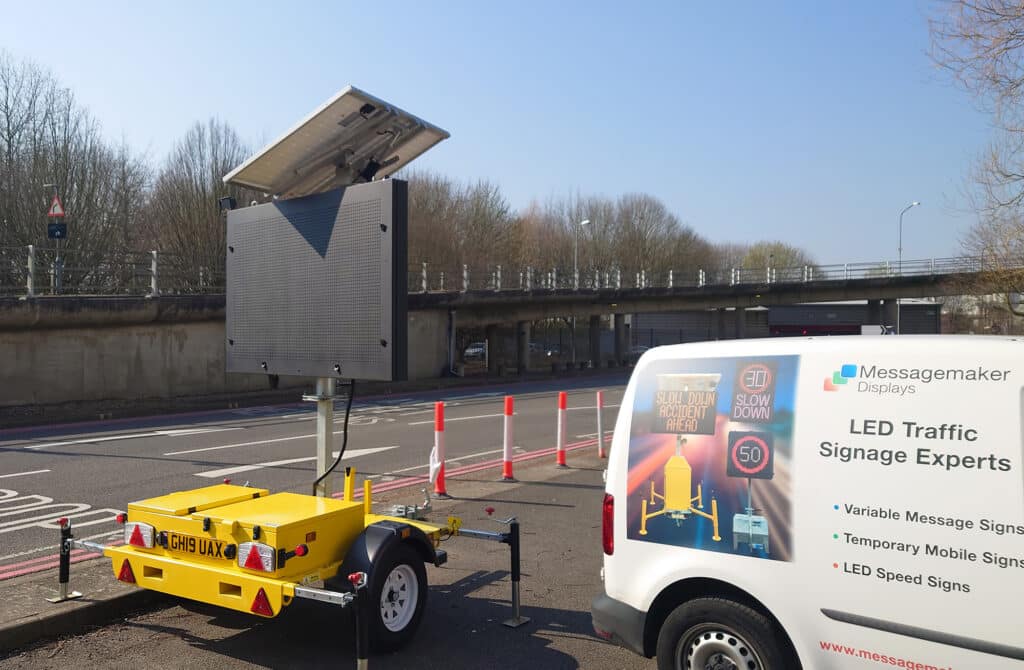 Both provide clear messaging, a good viewing distance and are easy to transport. Our engineers then adapted one of the Tower Units to be compatible with both mains power and solar to provide further flexibility for the customer and to suit their on-site needs. Of course, the fact that the VMS trailers and units are energy efficient and feature an auto shut-down function to prevent the batteries overcharging were additional but important advantages.
With all the same key features as the Trailer Unit, the Tower Unit is designed for when space is at a premium, with a small footprint and retractable stabiliser legs. As such, it's easy to transport and deploy, so again it was another good option given the flexibility that Stena Lina needed.
This project is one I'm personally really proud of. I think our Messagemaker engineers did great work on the bespoke elements; adapting the units to meet the needs of the site. We always want to go that extra mile for our clients, and so we also provided the Stena Line team with training to ensure they knew how to deploy and use the signage as and when it would be required."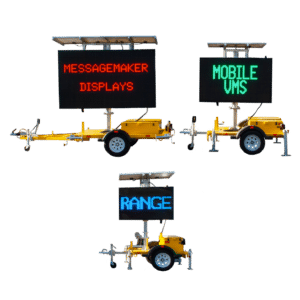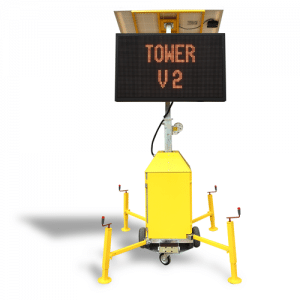 If you've got a project in the pipeline and you think our Mobile VMS Trailers or VMS Tower Units might be the right product choice; or if you're not sure what solution is best and just need some guidance for now – contact Andy or a member of the team on:  01737 774738