MEET THE TEAM: SANTOSH SURABI
31st May 2022
At Messagemaker Displays, we have an experienced and knowledgeable team. Here, we talk to Santosh Surabi, our Technical Director, about his current role and the future projects he is looking forward to working on.
Could you tell us a bit about your career history?
I began as a maintenance engineer at a car manufacturing plant as I had always been interested in smart technology, especially when used in commercial and industrial automated systems. From there I moved to Crestron Electronics as a programmer before finally joining Messagemaker Displays in 2013 as a temporary contract engineer to help out on a project. That was eight years ago and I'm now Technical Director.  Messagemaker gave me the perfect space to grow as an engineer and bring smart products and solutions to life in various markets.
What does your role ​as Technical Director entail?
It's a really varied, challenging and exciting role where no two days are the same. Broadly speaking, my job is to bring new and innovative products and solutions to the market, which will ultimately make the lives of our clients easier. To achieve this, I look to develop energy efficient products with advanced and flexible integration capabilities, whilst also working directly with clients on bespoke projects and solutions.
What is a typical working day​ for you?​
It would usually involve supporting internal and external stakeholders with technical matters and working on short and long-term development projects. I also do a lot of supplier liaison as well as system design for new and ongoing orders. Finally, I have to keep an eye on market trends, which I do on a daily basis.
In terms of the clients I work with, we serve a varied range from small parish councils to government authorities and highways contractors. Thankfully, following the lift in restrictions, we have been able to carry out more site-based work and meet our clients again face to face, which has been great.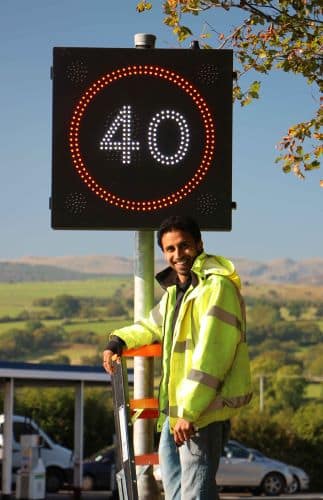 What sets Messagemaker Displays' ​service apart from ​its competitors?
Messagemaker's ethos has always been to provide exceptional, personal service to our clients. We take pride in looking after our clients right from the initial point of contact to the end of a project's life cycle. Likewise, when developing new products and solutions we take market feedback very seriously and solve problems collaboratively with our clients, using the latest innovations and simple solutions.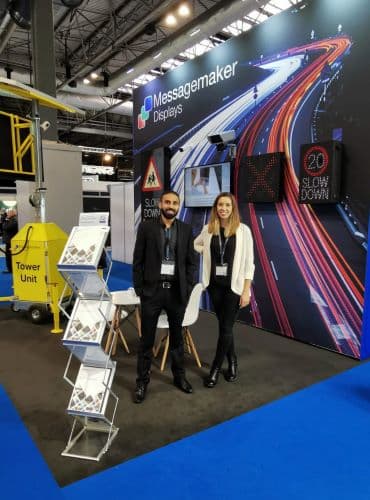 What is Messagemaker doing to respond to environmental concerns?
When developing our products, we are determined to keep their power consumption as low as possible. Most of our products use LEDs, which are intrinsically low power devices. Plus, many of our products can be powered using renewable energy sources such as solar and wind power. We are actively adding more products to our renewable energy powered signage portfolio every day – to give our customers the flexibilty they need to make renewable energy work for them.
Are there any developments ​in the pipeline for Messagemaker Displays that you ​are particularly excited about?
We are currently working with a high-profile client to develop a renewable energy signage solution that will be used on the UK road network. We are also developing a cloud-based software that will allow users to monitor and control our devices remotely. Both really exciting projects that I can't say too much about just yet.
Fun fact
Before I started my career, would you believe I was a part time Bingo Caller at Gala Bingo! "Yes two little ducks – 22."
To speak to one of Messagemaker Displays' LED signage experts, please call 01737 774738.