A new Intelligent Transportation System
4th July 2019
In 2017 there were 37.7 million licensed vehicles on the roads in the UK and by December 2018 there was increase of half a million vehicles with a total of 38.2 million vehicles! With the number of vehicles on the road increasing every year, new systems are being put in place across the UK to improve road safety, decrease pollution and improve traffic management. One of these systems is the Intelligent Transportation Systems (ITS).
Next month,  August 2019, Messagemaker Displays will be launching their own Intelligent Transportation System called "Remote Connect System" (RCS). This dedicated system will allow users to remotely monitor and control their Variable Message Signs through an easy-to-use web interface. With this system, users will be able to instantly update a specific VMS to provide accurate real-time information to road users.
The technology used on Messagemaker Displays' Variable Message Signs is intelligent, but intelligence does not mean complicated. That is why the Remote connect System has been created as an easily accessible and user-friendly system.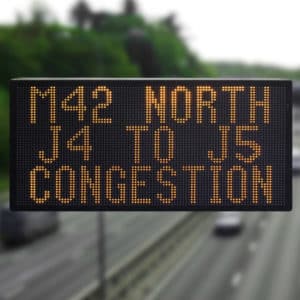 The Remote Connect System's (RCS) Main Functions
GPS Tracking
VMS Status Check
VMS Parameter Settings
Content Delivery to update pictograms and text
Journey Time Analysis
Content and Power Schedule
Battery Level Management
SMD and Email Alarm
Real-time Surveillance System
Radar Data
Solar Charge Input status
The RCS web interface can be accessed on all internet devices (e.g. smart mobile, tablet, iPad, desktop)