Quarry Safety: How Signage Can Help Prevent Transport Accidents
22nd November 2019
Workplace transport poses a risk to not only site workers, but also pedestrians. Every year pedestrians can be seriously injured or even killed by vehicles on a mineral products site.
The importance of correct signage on these sites is huge, to both allow the work to be done properly and prevent harm to a worker or pedestrian. Risk assessments and corresponding safety measures are simple to complete, and yet have a great impact on quarry safety. This is where Messagemaker come in. With LED VMS/VAS speed signage, accidents can easily be prevented in all weather conditions, night and day.
Clearly marked roads, as well as speed limit signs placed effectively will help to make sure drivers are aware of the rules that they should follow along with the risks that come with operating heavy vehicles such as tippers or truck mixers. High visibility signage should be used to highlight routes and crossings so that they can be seen at all times. LED is a great way to achieve this, as even during times of low visibility the signs will be clear and bright – whether it's due to time of day or severe weather conditions.
A case study on safequarry.com states that through improved signage and various traffic improvement measures at a Brett Group quarry, vehicle turnaround time improved by 28%, there were fewer interactions between forklift trucks and HGVs, and overall staff and customer feedback was much more positive. This, in addition to a huge improvement to quarry safety, seems worth it to us.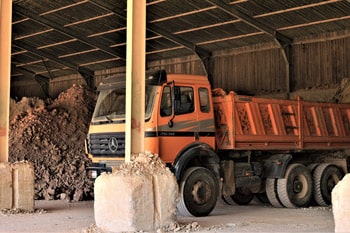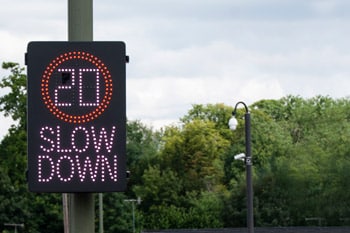 How We Can Help…
Our VMS or speed signs may be what you're after if there are a lot of vehicles onsite. Or, if you need a more mobile, portable sign, the Mini Unit or Tower Unit may be more applicable. These can be moved to different areas depending on your circumstances.
Concerned about powering your LED signs? Messagemaker offer a number of power sources, including solar, wind or battery powered units.
To view our range of LED VMS and VAS signage, click here, or make an enquiry below.